Recognized by the French public authorities as a promising sector, the healthcare industry is at the heart of major strategic challenges for the competitiveness and attractivity of France.
The new Strategic Contract for the Healthcare Industry and Health Technologies sectors, which was signed in February 2019, includes four major programs: bio-production, artificial intelligence and health, antibiotic resistance and international development. 
Today, France has unparalleled health databases: an exceptional medico-administrative database, many cohorts, registers and hospital data as well as a startup ecosystem that is very active in these fields. The government wants to ensure effective access to these data via the Health Data Hub, by creating a "one-stop shop" to access, match and process these data in a secure environment.
The collective aim is to make France a reference ecosystem when it comes to exploit health data and apply digital analysis technologies to research. To achieve this goal, the healthcare system, public research and health industry are striving to contribute in a coordinated manner to the actual emergence of personalized and precision medicine.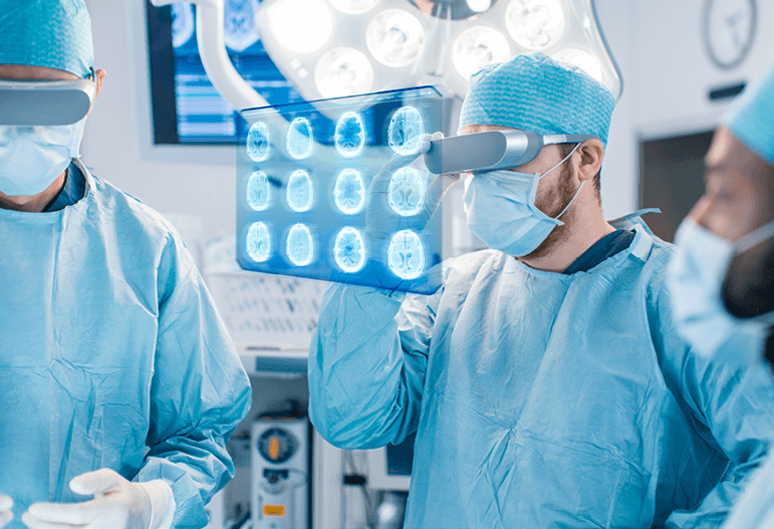 Building a space of dialogue between the industry and public authorities, the "Artificial Intelligence & Health" program laid down in the Strategic Contract for the Healthcare Industry and Health Technologies sectors (CSF-ITS) consists of : 
The supervising committee for the "AI & Cancer" program brings together industrial representatives (co-leaders of the sector taskforces and projects) under the chairmanship of Emmanuelle Quilès (ARIIS representative) together with representatives of LEEM, SNITEM, Syntec Numérique and the Government (DREES, DGE, DGRI). This committee coordinates the actions of the previously mentioned transverse taskforces and projects as well as those that may emerge during the life of the Healthcare Industry Strategic Committee (CSF).
The Program has collectively set out recommendations concerning the regulatory and economic conditions to develop a common framework for health data users and producers. The Program has also created conditions for applying use-cases, in particular in the fields of oncology and rare diseases. The aim of these use-cases is to set up convergence platforms to create value from shared databases.
Learn more about the Healthcare Industry Strategic Committee (CSF):