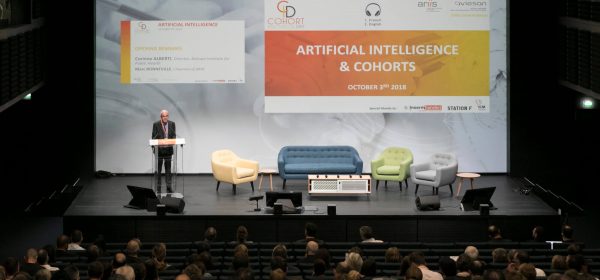 The Cohort Innovation Day supports collaboration between French cohorts and health industries. Thus, every two years, the Cohort Innovation Day provides an opportunity for industry teams and excellence cohorts to exchange and define new areas of collaboration for research and development projects.
The Cohort Innovation Day that is co-organized by ARIIS and its partner AVIESAN (French National Alliance for Life Sciences and Health) is focused on cohorts and epidemiological data.

The objective of this event is to promote the potential of French cohorts to accelerate medical research. In fact, in a context where health data are becoming a major fuel source for research, France has a strong advantage: it has many cohorts with data of very high quality.

Thus, every two years, about fifteen cohorts are selected to participate in this event and present their work to ARIIS member companies during debates, roundtables and B2B meetings.

For more information on past or future events, visit the website dedicated to the event !